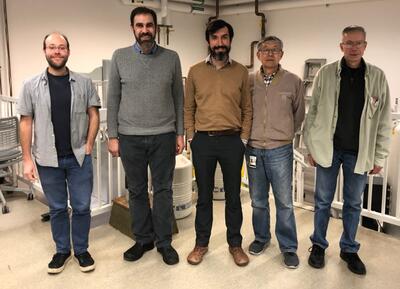 In 2009 Yale's Chemical and Biophysical Instrument Centers (the CIC and BIC) merged into the CBIC. The CBIC offers a wide variety of scientific instruments for characterization and structure elucidation of chemical and biophysical samples. Our staff maintains the instruments and provides training in their operation for new and old users.
We are most equipped in the areas of
NMR spectroscopy and X-ray crystallography, however, we also feature resources in Mass Spectrometry, Optical Instrumentation, and Calorimetry.
Explore our full instrument catalog.
If you are new to Yale, or if you are in the local area and need access to any of our instruments, please
request an account. We will contact you to set up a training session and help get you started using our instruments. We do charge a fee for instrument usage to offset operational and maintenance costs. We strive to keep these fees as low as possible.